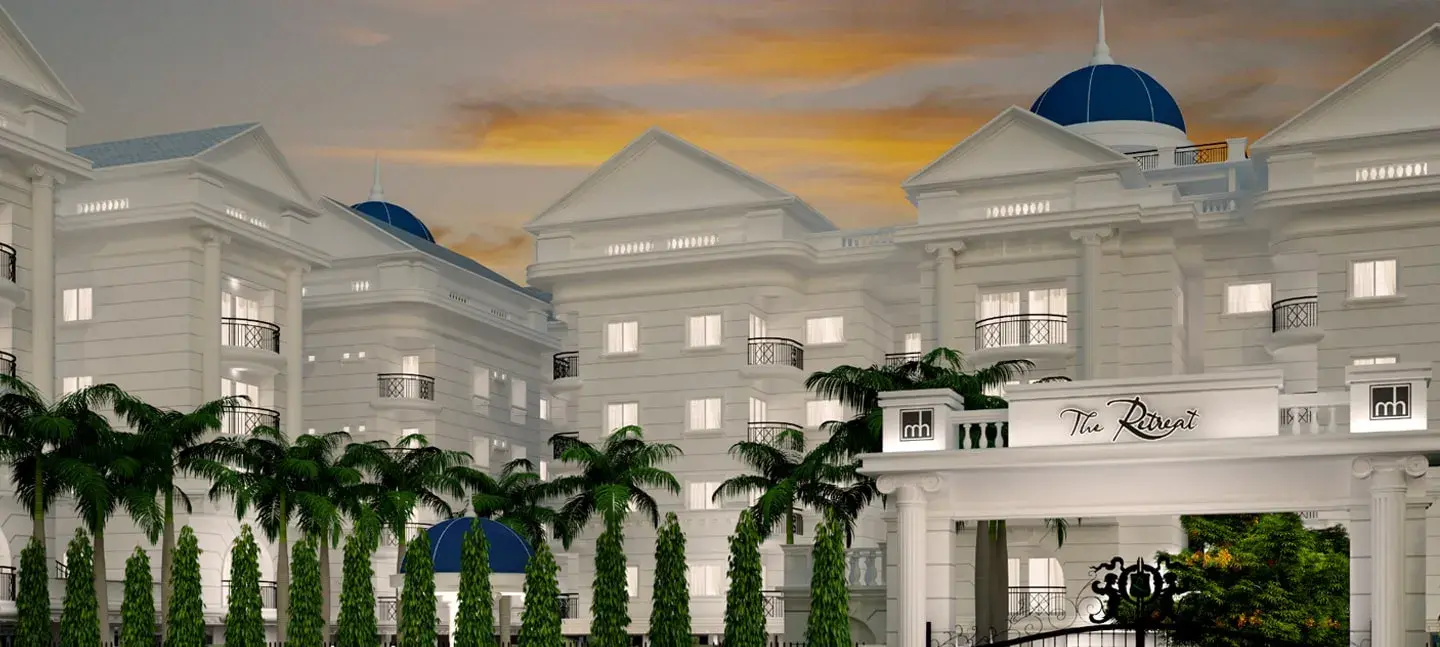 THE RETREAT -  A LANDMARK PROPERTY IN SOUTH INDIA
The Retreat is a collection of luxury residential flats, serviced apartments, class A office space and retail in Sowripalayam, Coimbatore. The development offers flats ranging in size from 2 to 5 bedrooms in Sowripalayam, with 104 units available across  three towers on a beautifully landscaped site of almost three acres, as well as 46,000 square feet of fully  customizable Class A office space in one tower.
As the community around the development grows Raj Development Corporation will support infrastructure development, create spaces for community gatherings and provision retail establishments to serve residents and occupants. The development is a distillation of the first principles that define RDC in a new milieu. 
Residential Apartment / Office Space / Retail
2 Bed, 3 Bed, 4 Bed, 5 Bed, Penthouse

136 Units & 46,000 sq ft office space
2.78 Acres with option for additional ingress and egress consolidation
Tower 1 and all project infrastructure complete, All other towers built with interior and amenities ready for completion as the market demands

A FOUNDATIONAL 

BENCHMARK PROJECT
The Retreat introduces RDC's promise of quality without compromise to the South Indian market. A high level of resident amenities, including indoor/outdoor rooftop entertainment areas, landscaping at ground level designed to encourage walkability, and high specification retail space create a community that will drive demand for the project.
When mated with structures built to a global standard and designed with a thoughtful consideration of local conditions this project serves as a keen demonstration of RDC's capability to penetrate new markets effectively, while achieving the goal of long term value accretion.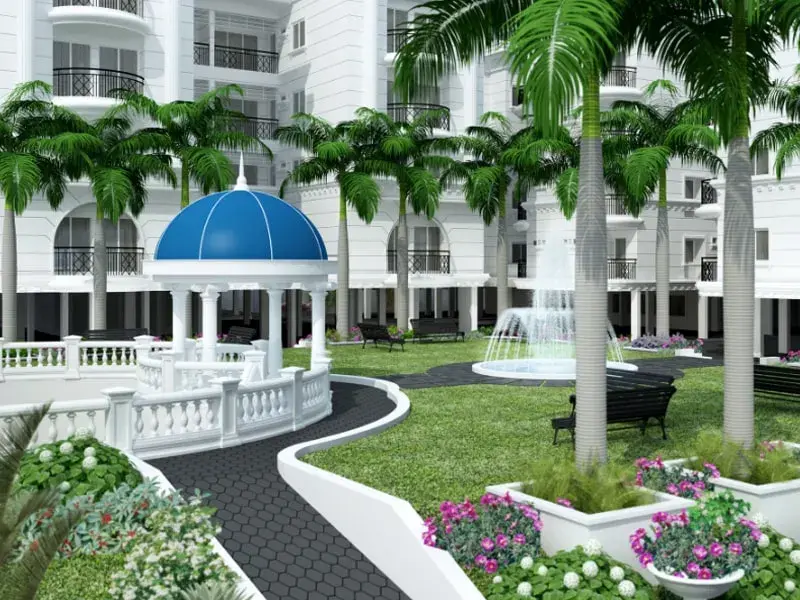 More details about the project can be found at The Retreat can be found at the links below.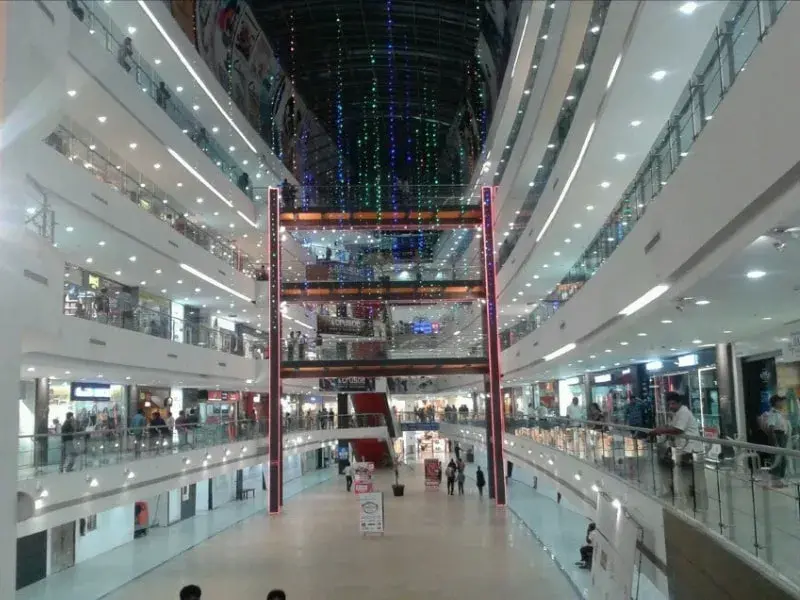 A CITY ON THE MOVE
Coimbatore is the second largest city in the state of Tamil Nadu located on the banks of the Noyyal River surrounded by the Western Ghats, which contributes to the mild climate and beautiful surroundings for which it is known.  With a long history of industrial engineering and textile manufacturing, the city's strong business environment, prime location and high standard of living have helped drive its transition into higher value-added industries exemplified by its selection as a regional hub for global engineering firm
Bosch
and the presence of
multiple global
IT and business process outsourcing companies including  Accenture and Tata Consultancy Services.
With a strong educational ecosystem that graduates 50,000 engineering students annually, a business friendly environment, and a diversified economic base Coimbatore is rated as one of the fastest growing Tier-II cities in the country.  RDC believes that the dynamics for future growth in the city and its surrounding areas are strong, and present a unique opportunity for value based growth strategies. 
LOCATION
The Retreat sits in the heart of Coimbatore, just one kilometre from the city's main arteries Avinashi and Trichy roads. With easy access to cultural, educational and economic centers the prime location further amplifies the marketability of the project.
THE RETREAT

Easy access from:

7.3 KM AIRPORT
4.5 KM RAILWAY STATION
5.2 KM CENTRAL BUS STAND
View other Project in Coimbatore
Interested?
Please reach out via the contact form or email and an associate will be in touch shortly.